Aussie.favos.nl
Gesponsorde koppelingen
In February 1942, Broome in Western Australia was used as the Australian end of an air shuttle service from Java. Hundreds of evacuees were ferried to Broome in Dutch, American and Australian military and civil aircraft, including flying boats of Qantas Empire Airways.
Tell a friend about:
Genpals2003
Rossels.Favos.
Germany Genealogy
United Kingdom Genealogy
USA Genealogy
Genpals2003, doet wereldwijd aan genealogy

The Manning Index of South Australian History
The Proceedings of the Old Bailey
The Proceedings of the Old Bailey, London 1674 to 1834
A fully searchable online edition of the largest body of texts detailing the lives of non-elite people ever published, containing accounts of over 100,000 criminal trials held at London's central criminal court

BMD Online
Most family historians in Australia regard a convict in their ancestry as enormously desirable. "Convicts to Australia" is intended to guide, inform and entertain those just starting the hunt as well as the more experienced researcher. The site is a 'work in progress' and data is being added regularly. We hope your convict research is made easier by our efforts and above all we hope you have FUN. Although feedback and suggestions are welcome, unfortunately we are unable to answer individual questions and research requests
Search this site for your Monaro Ancestors, you will be surprised at how many families are mentioned in these biographies
Holland Focus
Netherlands-Australia
Mission Statement The Dutch Australian Cultural Centre Ltd has as its aims and objectives the collection, preservation, promotion and dissemination of Dutch culture and heritage in Australia. It also aims to be a broad based source of information, advice, assistance and interest for the benefit of people of Dutch nationality or descent in Australia as well as for the wider Australian community. It will act as facilitator and intermediator where necessary
DUTCH AUSTRALIAN GENEALOGY GROUP
The details in these files have been taken raw from headstones in various cemeteries, in both Australia and New Zealand. These lists are intended as resources for researchers, and are generally limited to dates prior to 1945 except where a familial connection naturally extends forward in time. For dates later than that there are very complete official records which can be searched with reasonable confidence
Cemeteries
Cemeteries
Search all cemeteries all over the world
Historic Cemeteries
New Zealand Genealogy Search Engine
20.000 Links
Biographical Databases
Ipswich General War Graves Section
Els has made a new site at favos, where surnames are listed in alphabetical order. These names all belong to existing family trees, and when clicking on a surname you will arrive at the family tree it belongs to. It will make searching a little easier
Join our group.
Free membership,free help.
The AIF Project is a research activity at The University of New South Wales at the Australian Defence Force Academy, Canberra
Petone Settlers Museum Passenger Database
Country Links BY GENPALS2003
Met Favos maak je eenvoudig en snel je eigen startpagina. Meer weten?
Lees hier verder..
Zoeken met Google
Veel informatie en Links voor new Zealand
Telefoon boek van Australia & New Zealand
Nederlands Verzorgings Tehuis in Australie:

Petra Neeleman
Rossels.favos is NOW GENPALS
BMD from The netherlands ONLINE

http://els.favos.nl/
Online Australian Names Research Directory
National Archives of Australia
Allemaal Database
Alle plaatsen in Australia van A tot Z
Family Search


Welcome to People Search



Free People Search
Welcome to "People Search", the new free Australian people finder. Whether you're looking to find an old friend from school, military buddy, lost love, or anyone else, People Search has you covered.








Ancestor Hunt Free Genealogy Search Engines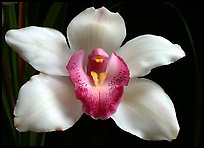 Free Translation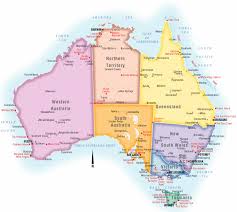 A lot to find here,
Queensland
Missing Persons
Missing Persons resource

Place your messages here
Join us in our Genealogy Group Genpals2003.
Free membership and free help for members
Thanks for the AWARD.
Genpals2003 Managers and Members
Thank you very much.
Genpals2003 Managers
Genpals2003.
Thanks for the AWARD.
Thank you very much.
Genpals2003 team
We are very happy with the AWARD

Genpals2003 team
Thanks a lot, we are very happy with our AWARD
Thanks for the AWARD.
Genpals2003,managers and members
Thanks for the AWARD.
Genpals2003 managers and members
This site exists as a directory to help you find online

genealogy information on your surname,

or any other surname you're researching.

Ancestry Connections Surnames
Thanks a lot,an AWARD again.

Thank you very much
Family :STOLZ ,STOLTZ - STOLZE - STOLICE - STOOLZ - STOLAK - STOLIG - PROUD.

WORLDWIDE
Klemzig, Hahndorf, Birdwood, Springton, Lobethal, Bethany, Barossa Valley, Hoffnungsthal and Killalpaninna are just some of the places settled by German migrants. Whereas many of them started farming in the well-watered Adelaide Hills, others settled in the Barossa Valley, along the River Murray particularly Mannum, or started a business in Adelaide. A small number even went into the desert to spread the Faith among the Aborigines. Eventually their language could be heard from Marree in the north to Mount Gambier in the south
Gesponsorde koppelingen
Tijd
Ik ben Els1939.
Woon in Nederland en doe al heel wat jaartjes aan genealogie.
Wil iedereen graag helpen hun familie terug te vinden.
Dus plaats Uw vragen op ons berichtenbord
MY SITES ARE LISTED BY
UNESCO ARCHIVES
Join us in Genealogy group Genpals2003
Familytree NEELEMAN
Marguerite is our web designer and manager.
She's living in Australia
Bleggy is manager and a very good researcher.
Bleggy is living in Australia
The Netherlands,BMD(birth,marriages,death) only LINKS and INFO
Super Search Engine
Welkom
wij hebben diverse sites over genealogy.de hoofdsite is Genpals2003,dan Rossels.Favos met o.a. de DTB van Nederland.
Duitsland,Noorwegen,Engeland en USA
Holland.
We have all about genealogy in Holland.

Do you have questions,ask us and we will help you.
All is free
Mijn favoriete surnames site.
Geweldige site.
Aanbevolen door Els1939 your host here
Webcams New-Zealand
WORLD TIME ZONE
ABEL JANSZOON TASMAN

zeevaarder-ontdekkingsreiziger in dienst van de VOC,
zette o.a. Tasmanië, Nieuw-Zeeland, Tonga- en Fiji-eilanden op de wereldkaart
geboren 1603 te Lutjegast, gemeente Grootegast, provincie Groningen
overleden 1659 te Batavia (Jakarta), Indonesië

Australian News Papers online
Zoekmachines Search engines
I would like to add your Genealogy web site here, please send it to me.
If you have information on your site about research, please let me know.
I will make a note of that so others can search your site for info and names.
I would appreciate you adding my site to yours genpals2003@hotmail.com
Submit your site, send email to . genpals2003@gmail.com

It's free to submit your site with your LOGO
My favorites, surnames to find here and maybe the Genealogy Locator will help you.
Your Manager will help you always
believe in free research aids, not paid ones, and these are the best ones online... paid or free! They have actual records, or top quality material or I don't list them here
Queensland historical index search
From 1920 to 1948, the former Department of Native Welfare compiled a collection of personal information about Aboriginal Families. This dealt mainly with Aboriginal people from the South West of the State and in particular with those who had been sent to the Moore River Native Settlement.


Bent U tevreden over de Links,wil ik meer Links plaatsen?.
Lid worden bij Genpals2003 is geheel GRATIS.

Maori culture, history, myth and legend
encapsulated in whakapapa / genealogy

Welcome to Military-Genealogy.com

The Naval & Military Press' website for military historians and family genealogists.

Most British families had members who served in the Armed Forces during the First and Second World Wars. Sadly many perished in the line of duty. Now, with the computerisation of the casualty lists, we are at last able to easily access information about them.


The Netherlands Genealogy
Germany Genealogy
United Kingdom, Ireland and Scotland Genealogy
Norway Genealogy
Åseral is a small village in Vest-Agder Norway.
I'm the researcher there and have full BMD online, very old pictures and Tombstone online too.
Do you have questions about Åseral ,please send me email.
Els Genpals2003@gmail.com
Submit your family tree here,send email : genpals2003@gmail.com
It's free
GENPALS NEW EMAIL ADDY IS:

Genpals2003@gmail.com
Genealogie E-mailgroep Seniorweb: Interessante site
Veel informatie, veel eigen bijdragen en duizenden familienamen

DUTCH LANGUAGE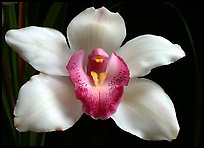 Photo's from Europe and Worldwide
Join us

That's our team from Genpals2003,we are doing worldwide genealogy.
Hope that you will join our group.


Laatste update: 10-01-2013, 13:13:53